Mariposa
Valldemossa, Mallorca
DESIGN: In collaboration with Last Interior Design.

BRIEF: Designed for a second home, set into the Serra de Tramuntana mountainside, this carefully considered kitchen epitomises Mediterranean modern rustic chic.

CABINETRY: Traditional in-frame Shaker cabinetry is contrasted by open timber shelving set on matt black metal frames.

FITTINGS: Appliances are hidden to retain simple lines and the colour scheme is muted, allowing timber and rattan fixtures and furnishings to warm the space.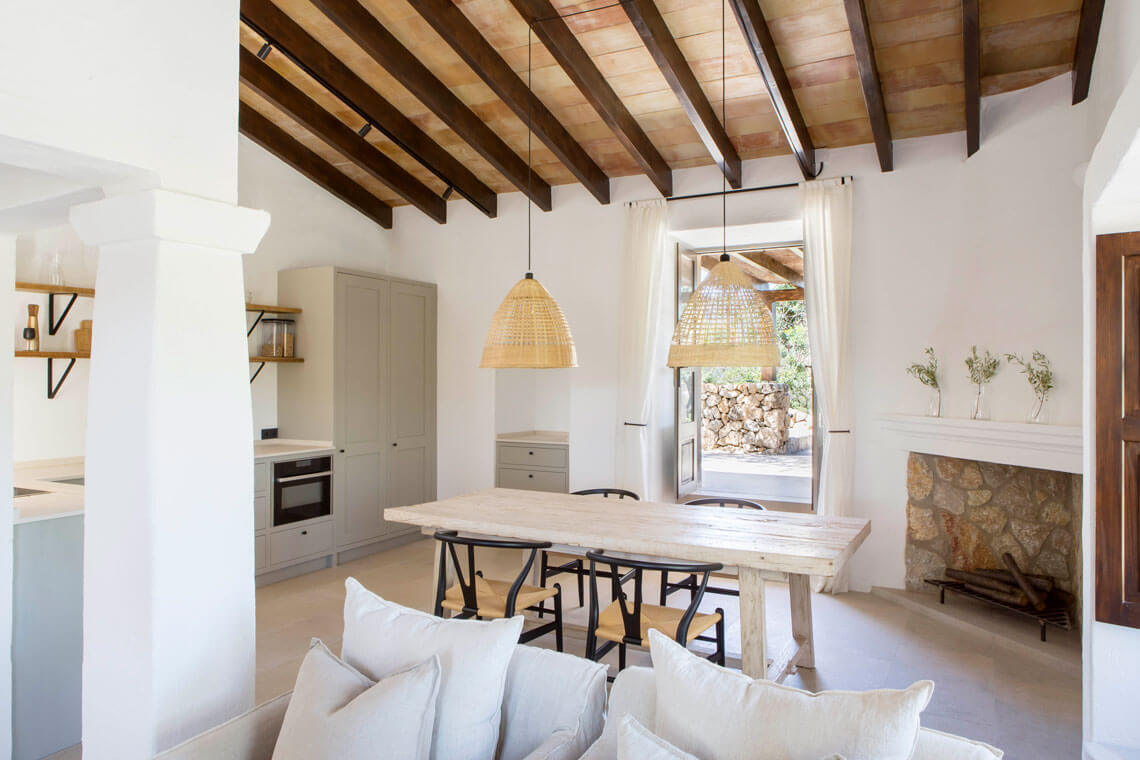 Rustic Outdoor Living
Let us inspire you with outdoor living spaces that are perfect for socialising, whatever the weather.
READ MORE