Creative Marketing Lead
Part time (Maternity Cover), Barr Group HQ
Start date: February 2023 (including a one-month handover)
Hours: 20-30 hours / week
Duration of contract: 9 - 12 months
Barr Group is a design-led company, consisting of Barr Build, Barr Kitchens and Barr Joinery. Our purpose is to bring exceptional design-led projects to life, whether high-end construction contracts or detailed cabinetry commissions. The Creative Marketing Lead is essential to developing and upholding the all-important Barr Group aesthetic – both within the organisation and to the outside world.
Benefits:
As well as a competitive salary (in line with individual skills and experience) we offer:
Company pension.
Individualised training, tailored specifically to the role.
Potential career opportunities (after the end of the maternity leave cover terminates).
The role:
Barr Group are looking for an experienced creative marketing person with strong graphic design skills, to cover a 9–12-month maternity leave. With strong Adobe skills (InDesign and Photoshop particularly) and a passion for making things look amazing, this person will be the guardian of our visual brand identity, ensuring consistently high-quality creative across all touchpoints.
As part of a small close-knit marketing team, which also includes the Head of Communications and the Digital Marketing Executive, your wide and varied job role would include working on all visual material (print and online) used to showcase the Barr Group organisational offering as well as the following tasks:
Strategy planning alongside the directors and wider marketing team.
Image/visual content creation including potential photoshoot identification, planning, organising, styling, and delivery (alongside our trusted long-term photographer).
Compilation of company brochures and individualised tender packs.
Website uploading – the brand-aligned, creative composition of project-based and organisational material, across all three websites.
Visual brand alignment support for the Digital Marketing Executive for social media across all platforms.
Newsletter and mailshot creation – working with the Head of Communications to produce a six-weekly showcase of Barr Group projects (all copy provided).
Creation of bespoke client gift boxes – including design, sourcing, compilation, and distribution.
Organising and meticulous planning of company events and social get-togethers.
Designing of all sorts of miscellaneous Barr Group material – from birthday cards, van signage and site hoarding to sponsorship adverts and much more!
Experience of budget organisation and tracking.
The right person for the role will have:
A passion for architecture and interiors.
Excellent attention to detail.
The ability to replicate and develop an established visual style.
Strong organisational skills.
Adaptability and solutions-driven approach, with a positive outlook.
The ability to prioritise and meet deadlines, with the flexibility to deal with frequently changing requirements.
Essential skill base:
Adobe Creative Suite – particularly InDesign and Photoshop.
Website content upload (specific training provided).
Knowledge and experience of producing final artwork to print production guidelines.
Strong understanding of typography and layout principles.
Graphic design skills (essential).
Desirable experience:
Visual brand development.
Events planning.
Photoshoot styling.
Experience of working in the premium luxury sector.
Additional Barr Group employee benefits:
Health and wellbeing programme.
Lively company social calendar.
Cycle to work scheme.
Electric vehicle acquisition support scheme.
In the first instance, please send your CV and covering letter to rachel.b@barr.group. Full job specification available on application.
More about careers with Barr Group:

We are looking for individuals who want to be a part of something bigger than just a construction company. The Barr Group are a "work family", who support each other and operate as a team. Our mantra is to "always build better" and every member of the organisation contributes to achieving this goal.
We are privileged to work on exciting design-led projects, with positive, challenging, supportive work environments, individualised training programs and a wealth of opportunities for future career progression.
At Barr Group we work hard and play hard. Because we all work in different places, we try to get together as much as possible. As well as after-work drinks meetups, the Barr Group social calendar includes a Tough Mudder, team bowling, a summer family BBQ, Junkyard Golf, karting and lots more. We also run company wellness sessions, a weekly HIT class and Tuesday night footy!
If you are interested in a career with Barr Group we would very much like to hear from you. Please send your CV, along with covering email to recruitment@barr.group
At Barr Group we work hard and play hard. Because we are based across multiple sites, in many different locations, we try to get together as much as possible.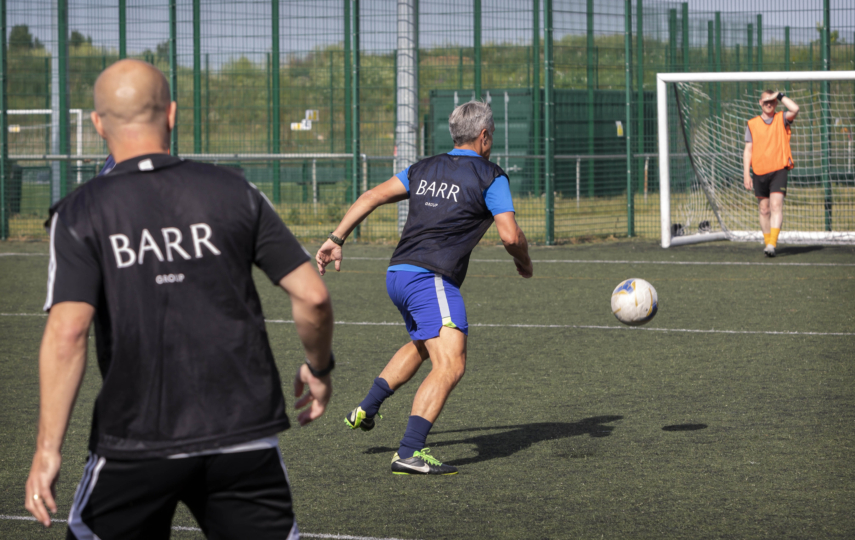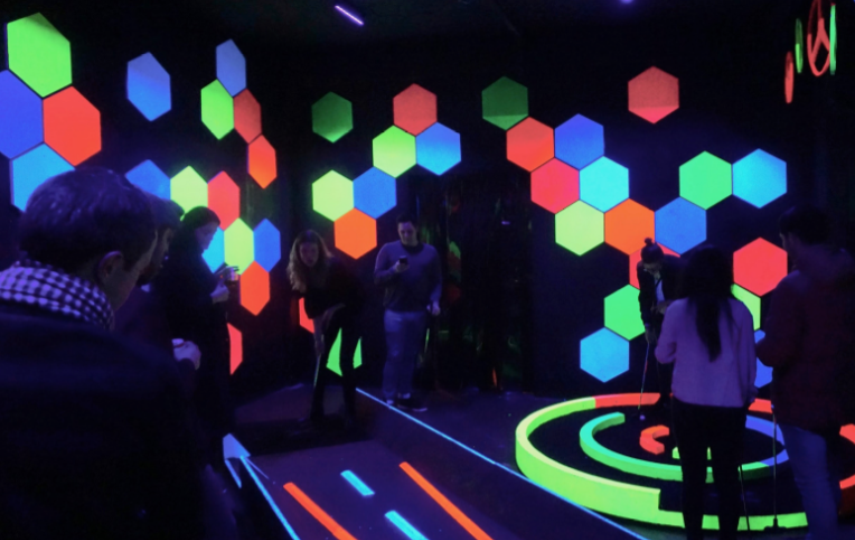 An Interview with Chris Cattrall, Barr Joinery and Barr Kitchens Director
Chris introduces himself and elaborates on the team's shared vision for the company.
Read more