Barr Joinery and Barr Kitchens Cabinetry Designer
Full time, Barr Group HQ
Barr Joinery and Barr Kitchens manufacture exceptional design-led cabinetry for high-end residential and commercial projects and are currently searching for an experienced cabinetry designer to join their close-knit project team.
Benefits:
As well as a competitive salary (in line with experience) we can offer:

Company pension contributions.
Individualised training and development programme.
Excellent career opportunities.
Employee referral scheme.
Company vehicle (inc. fuel, insurance etc.) is provided for all work activity.
The Cabinetry Designer's role:
This key role, working alongside our senior designer, involves surveying, designing, and delivering bespoke cabinetry and kitchens commissions. Although a varied role, your work would be focused on producing creative and accurate 2D cabinetry drawings to the highest level of detail.
Communicating (written and verbal), within the team, as well as between the organisation and its customers – to ensure efficient project delivery.
Evaluating and responding to the needs of customers and the management team.
Translating a brief or a concept design into working drawings.
Delivering creative full detailed 2D CAD drawings with speed and accuracy.
Taking responsibility for your own task lists, time and diary management.
Overseeing the delivery and installation of cabinetry.
Snagging and critiquing work, implementing improved processes, and raising issues with the wider team when appropriate.
Supporting the director and wider team as appropriate.
We are looking for someone with:
Excellent organisational skills: to ensure work is carried out efficiently, ensuring deadlines are met.
Drive and motivation; a passion for design-led cabinetry; the ability to carry out the role with heart and mind.
Self-awareness and accountability for actions; learning from project outcomes – and making changes to protocols for self and others as a result.
Strong communication and relationship building; able to maintain excellent communication and build relationships within the business, with customers and other stakeholders.
Adaptability: ability to change course when needed, in responding to changing project requirements.
Positivity; carry out duties in a positive and constructive way.
Problem solving; find satisfactory solutions to everyday problems and unique issues alike.
Ability to negotiate and influence, in relation to interactions with suppliers, external contractors, designers and architects.Further additional benefits:

Health and wellbeing support programme.
Lively company social calendar.
Cycle to work scheme.
Electric vehicle acquisition support scheme – with onsite charging point.
On-site parking.
In the first instance please send your CV to lucy.w@barrjoinery.co.uk. More detailed information is available on application.
More about careers with Barr Group:

We are looking for individuals who want to be a part of something bigger than just a construction company. The Barr Group are a "work family", who support each other and operate as a team. Our mantra is to "always build better" and every member of the organisation contributes to achieving this goal.
We are privileged to work on exciting design-led projects, with positive, challenging, supportive work environments, individualised training programs and a wealth of opportunities for future career progression.
At Barr Group we work hard and play hard. Because we all work in different places, we try to get together as much as possible. As well as after-work drinks meetups, the Barr Group social calendar includes a Tough Mudder, team bowling, a summer family BBQ, Junkyard Golf, karting and lots more. We also run company wellness sessions, a weekly HIT class and Tuesday night footy!
If you are interested in a career with Barr Group we would very much like to hear from you. Please send your CV, along with covering email to recruitment@barr.group
At Barr Group we work hard and play hard. Because we are based across multiple sites, in many different locations, we try to get together as much as possible.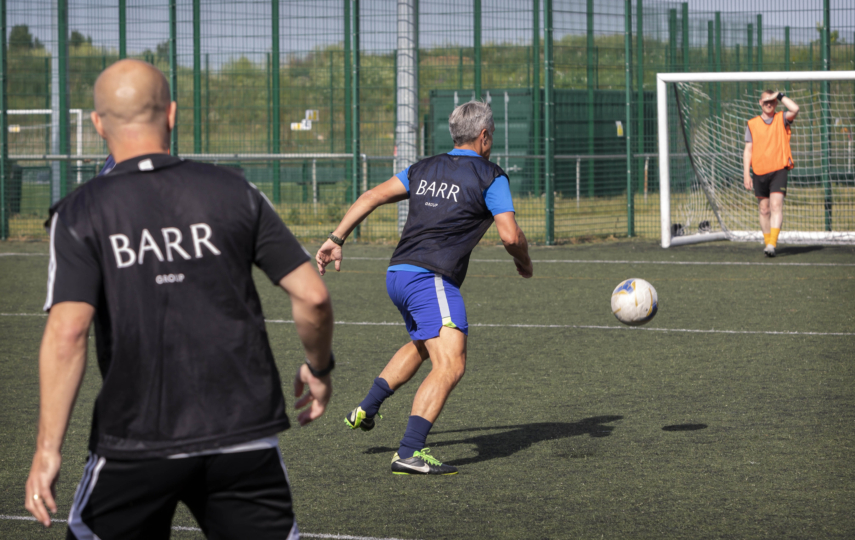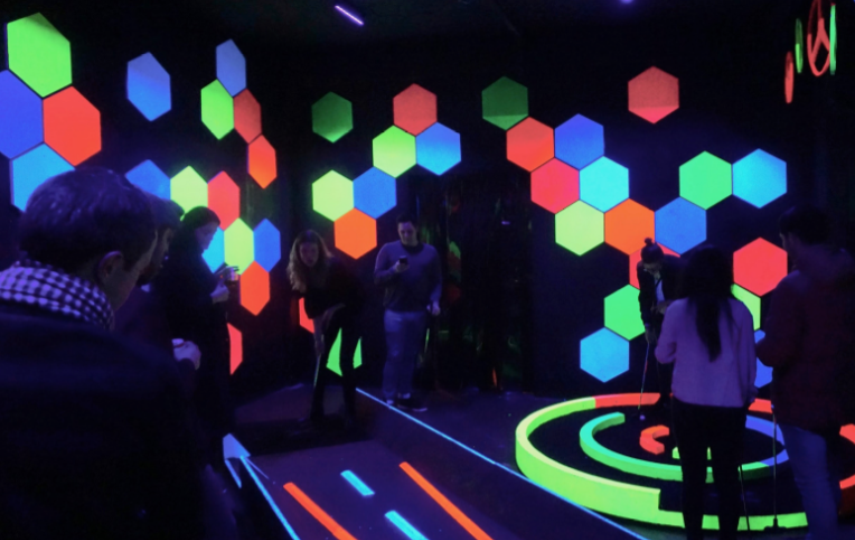 An Interview with Chris Cattrall, Barr Joinery and Barr Kitchens Director
Chris introduces himself and elaborates on the team's shared vision for the company.
Read more